Welcome to my website. I am a freelance football translator and interpreter with a first class honours degree in BA Modern Languages (French, Italian, Portuguese and Spanish) from the University of Birmingham (2007-2011).
Since September 2013 I have been combining two of my main passions as a London-based football translator and interpreter. I have been involved in various high-profile projects in the football world such as Guillem Balagué's books Messi, Barça: The Official Illustrated History of FC Barcelona and Cristiano Ronaldo: The Biography as well as translating several Portuguese interviews which were used in Sky Sports documentary The Making of Ronaldo.
I am currently a freelance football translator and interpreter for Clark Football Languages and Guillem Balagué, among others.
To view my CV, click here.
If you would like to get in touch, please click here or e-mail: [email protected].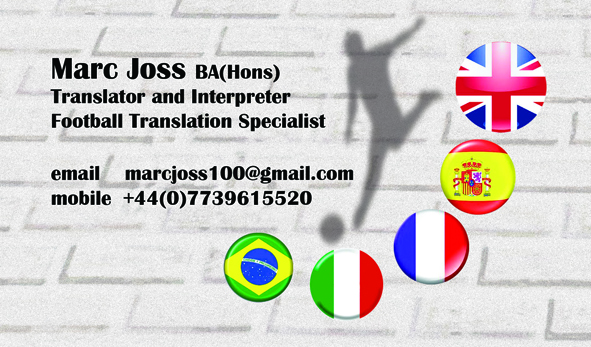 As seen on the West Ham United website and Sky Sports News HQ: